Lake Norman Condo Market Update February 2016
Lake Norman Condos & Townhomes
In February 30 condos/townhomes sold in the Lake Norman area, a 100% increase from the 15 condos or townhomes sold in January. February 2016 sales figures increased 36.4% from February 2015 when 22 Lake Norman condos sold.
The average sales price increased 7.9% from $193,862 in January 2015 to $209,231 in February 2016. The February 2016 average sales price increased 12.1% from the February 2015 average sales price which was $186,661.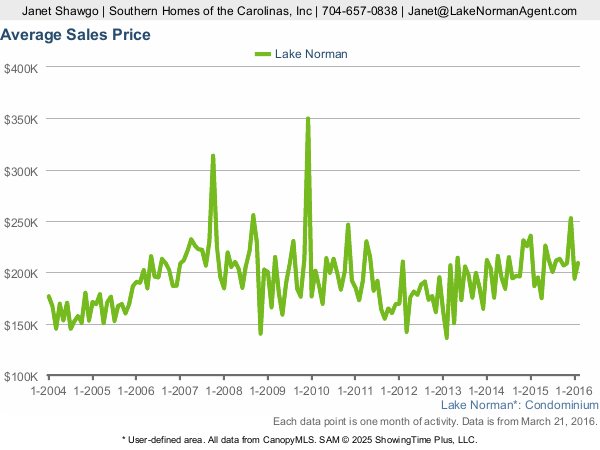 Average days on the market decreased 47.3% from 109 in January to 74 in February. The February 2015 average days on the market were 82, a 9.8% decrease in market time.
Currently there are 82 active condo/townhome listings for sale in the Lake Norman MLS area, a 22.4% increase from the 67 condos for sale in February. The average list price is $262,574, down .07% from February's average list price of $262,767. The average days on the market are 99. 43 Lake Norman condos/townhomes are currently under contract, a 2.4% increase from February.
Stay up to date on the Lake Norman real estate market with our FREE market updates:LakeNormanHomePrices.com